What is Wikispeedia?
Wikispeedia is a the human-computation game in which users are asked to navigate from a given source to a given target article, by only clicking Wikipedia links, which implies all the connection between articles is created from human intuition. This dataset contains human navigation paths on Wikipedia, collected through Wikispeedia. This dataset contains data from 2011 to 2014, but we have discarded the 2014 data because it is significantly smaller than the other three years.
Total number of paths by year
Finished and unfinished paths
First Glimpse of Transport Hubs
As wikispeedia dataset can be considered as a article "map", including tons of criss-cross article navigation paths, we try to find out 100 of the most popular words that were identified as Wikispeedia "transport hubs", based on their click-through.
Transport Hubs of 2011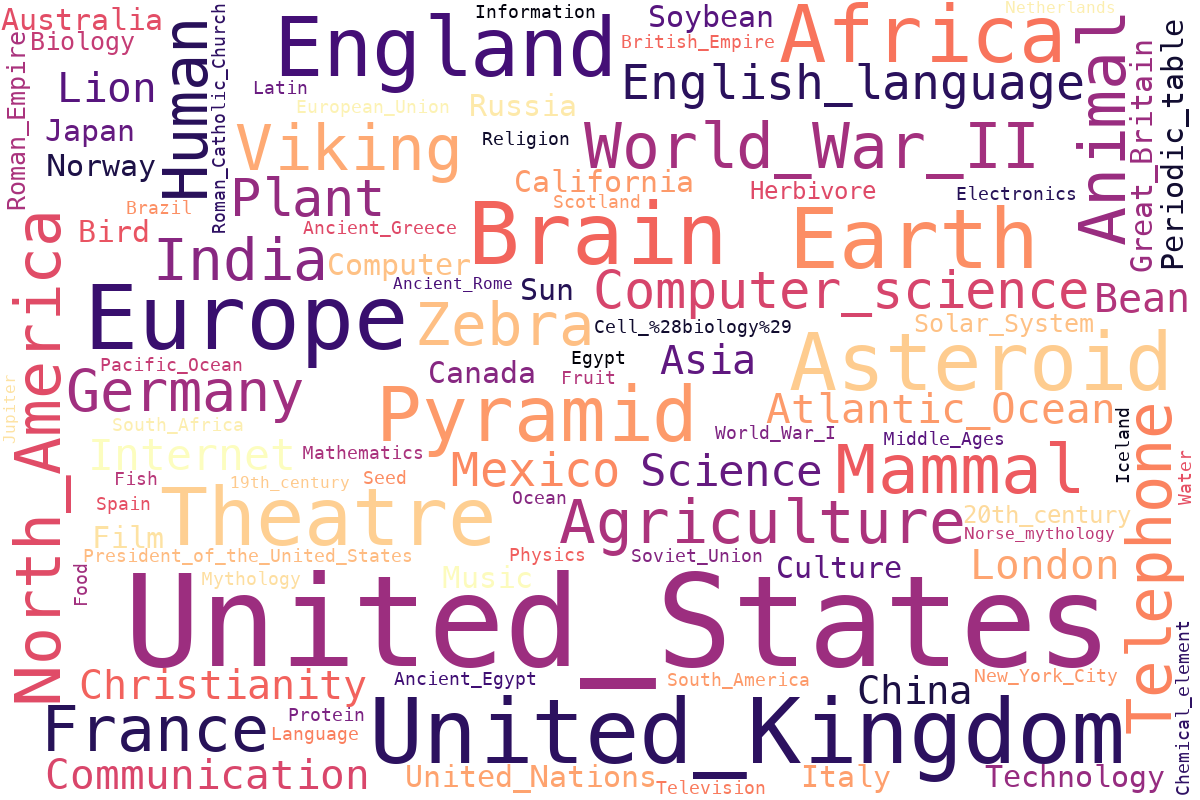 Transport Hubs of 2012
Transport Hubs of 2013